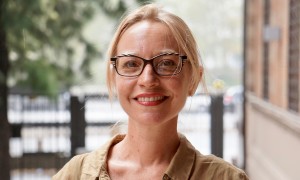 Camilla Lai is a jurist with deep expertise in human rights and international law, and the proven ability to combine deep knowledge of the traditional Italian legal system with international professionalism and American practicality.
Camilla Lai honed her global expertise by acquiring a full rounded career beyond the legal practice, and working also in academia, public service, journalism and management, with prolonged stints in the Middle East, the Caribbean, Europe and the United States.
She is skilled at bridging complex communication gaps with the right balance of multicultural sensitivity, innovative communication, sound judgment and strategic business sense.
In Rome Ms. Lai learned her craft working closely with senior attorneys and notaries, while in New York and at the United Nations she mastered a multi-cultured approach, international expertise and efficiency. In Beirut and Amman she advised the Ministries of Justice on a re-draft of juvenile justice legislation to conform with international standards on human rights. She established regular excursions to the Italian Juvenile Justice detention center of Nisida (Naples).
She holds a degree in International Jurisprudence from La Sapienza University of Rome (J.D.), a Bachelor of Arts in Political Science from John Cabot University (Rome/Ohio), and a Bachelor of Law (LLB) in Law and International Studies from Coventry, U.K. She was admitted to the New York Law School.
Camilla Lai is a licensed Attorney with the Italian (n. A39865), Spanish (C. 87765) and Malta Bar Associations and a Mediator with the Italian Ministry of Justice.
Those who worked with her say she "embraces new challenges with enthusiasm, flexibility and energy".